Benjamin D. Fishman
Chairman
Ben Fishman is the Chairman of Alico, Inc. Mr. Fishman is also the Managing Director at Arlon Group, a food and agriculture investment firm. From 1998-2000, he served as a Strategic and Financial Analyst for Continental Grain Company (CGC). He left CGC in 2000 to co-found The Grow Network, which was sold to the McGraw-Hill Companies in 2004. Mr. Fishman returned to CGC in 2005 and helped to establish Arlon. He currently serves on the Boards of Coastal, Wholesome Sweeteners, Alico, and Cici's Holdings. He received his BA, cum laude, in political theory from Princeton University.
George R. Brokaw
Director
George R. Brokaw is a director of DISH Network Corporation. He previously served as the Managing Director of the Highbridge Growth Equity Fund at Highbridge Principal Strategies, LLC. Prior to joining Highbridge in 2012, Mr. Brokaw was a Managing Partner and Head of Private Equity at Perry Capital, LLC. Mr. Brokaw also served as a director to several companies including: North American Energy Partners Inc., Capital Business Credit LLC, Timberstar, and Value Place Holdings LLC. Prior to joining Perry in 2005, Mr. Brokaw was Managing Director of Lazard Frères & Co. LLC. Mr. Brokaw received a B.A. degree from Yale University and a J.D. and M.B.A. from the University of Virginia. Mr. Brokaw is a member of the New York Bar.
Mr. Eisner has served on the Board of Directors since November 19, 2013 and brings to the Board extensive knowledge and experience in the areas of finance and investments.Mr. Eisner is the Co-President of Engineers Gate LP, a proprietary trading firm focused on quantitative strategies founded in early 2014 and consults for Dubin & Company, LP, an investment firm managed on behalf of Glenn Dubin and his family interests. Prior to joining Dubin & Company in 2013, Mr. Eisner was a Managing Director and the Chief Operating Officer of Hedge Fund Strategies for J.P. Morgan Asset Management. From 2005 through 2012, Mr. Eisner held various positions at Highbridge Capital Management, including Chief Operating Officer of Business Development, Chief Strategy Officer of Gávea Investimentos and Head of Corporate Strategy. He was a member of the Highbridge Operating Committee, the Chairman of the Highbridge New Product Committee and, in 2010, led J.P. Morgan and Highbridge's purchase of a majority interest in Gávea Investimentos. Mr. Eisner also served on the board of directors of Louis Dreyfus Highbridge Energy LLC, an integrated merchant energy business and portfolio company of Highbridge. Prior to joining Highbridge in 2005, Mr. Eisner was an investment banker in Mergers and Acquisitions at The Blackstone Group and in Energy and Power at Banc of America Securities. Mr. Eisner earned his B.S. degree in Economics and B.A. degree in Philosophy, magna cum laude, from the Wharton School at the University of Pennsylvania, where he was a Joseph Wharton and Benjamin Franklin Scholar.
W. Andrew Krusen, Jr.
Director
Since 1987, Andrew Krusen has been Chairman and Chief Executive Officer of Dominion Financial Group, Inc., a merchant banking organization that provides investment capital to the natural resources, communications and manufacturing and distribution sectors. He is also the managing member of Gulf Standard Energy, LLC, an oil and gas concern, and the managing member of Krusen-Douglas, LLC, a large landowner in the Tampa, Florida area. Mr. Krusen serves as a director of publicly-traded Canada Fluorspar Inc., a Canadian fluorspar and industrial minerals company and Lucas Energy, Inc., an independent oil and gas company. He is also a director of Raymond James Trust Company, a subsidiary of Raymond James Financial, Inc., as well as numerous privately held companies, including Beall's Inc., Romark Laboratories, L.C., Telovations, Inc. and PlanSource Holdings, Inc. Mr. Krusen served as a director of Florida Banks, Inc., from August 1998 until its acquisition in July 2004. He also served as Chairman of the Board of First National Bank of Tampa from 1995 until its acquisition by Florida Banks in August 1998. He is currently a director and Chairman of Florida Capital Group, Inc., a Florida bank holding company, as well as Florida Capital Bank, N.A., its wholly owned subsidiary. Mr. Krusen is a former member of the Young Presidents' Organization, and is currently a member of the World President's Organization and the Society of International Business Fellows. He is a past Chairman of Tampa's Museum of Science and Industry. Mr. Krusen holds a B.A. degree in Geology from Princeton University.
Mr. Purse is Chief Farming Officer of Lipman Family Farms, the largest open-field tomato grower in North America, and graduated from the University of South Florida.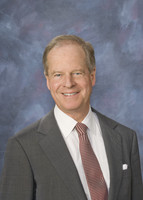 Henry R. Slack served as Chairman of Terra Industries, an international nitrogen-based fertilizer company, from 2001 until 2010, and as a director of Terra Industries from 1983 to 2010. He is currently the senior partner of Quarterwatch, LLC and a director of several other private companies that are primarily based in the United Kingdom. Additionally, Mr. Slack is Chairman of the Advisory Board of Blakeney Limited Partners. He has also served as a director of E. Oppenheimer and Son International Limited, a private investment and holding company, since 1979 and sits on its Investment Committee. He was Chief Executive Officer of Minorco SA, an international mining company, from 1991 until 1999, when that company merged with Anglo American Corporation to form Anglo American plc. In addition, he served as Chairman of First Africa Group, a private investment banking firm, from 2006 until its acquisition in 2009, and was Chairman of Task (USA) Inc., a private investment firm, from September 1999 to June 2002. Mr. Slack was a member of the board of directors and the executive committee of Anglo American Corporation, an international mining company, from 1981 until 1999. He has also served on the board of directors of Salomon Brothers Inc., a provider of investment-banking, securities underwriting, and foreign exchange trading services, from 1982 to 1988, SAB Miller plc., one of the world's largest brewers, from 1998 to 2002, and for more than 20 years on the board of Engelhard Corporation, a supplier of catalysts used in the petroleum, chemical and food industries, until its acquisition in 2006. He is currently a member of the Advisory Council of the Willow School, and a trustee of the Raritan Headquarters Association in New Jersey. Mr. Slack holds a B.A. degree in History from Princeton University.